Your midwifery team at Freedom and the Seed believes in and supports the apprenticeship model for the training of future midwives. We believe that midwifery is an ancient art and "calling," not just another professional career choice. Classroom learning with intermittent clinical experience would not equip a student properly for relating to clients with individual and unique needs. Apprenticeship is the absolute best model for teaching future midwives continuity of care for clients. Students see clients from the beginning of their pregnancies through birth and postpartum care. They learn to care about the individual, recognizing first-hand that what might be the "right" answer for one woman may not be for another.
We are very careful and selective about the students we choose to participate in our apprenticeship program. It is vital to us that our students share our values and are compatible with our personalities. For this reason, we hope that if you have hired us, you also will like our apprentices. Even though we are careful, we recognize that not every client always will be completely comfortable with every student, which is why we want you to know that you always come first. We encourage you to fill out occasional student evaluation forms which help both the student and our midwifery team know how they are doing and if there are aspects of their skills and/or training that need improvement.
Students always are supervised and they only are allowed to perform midwifery skills that they have been taught. We also only allow the students to interact with clients who are comfortable with them. If at any time you do not feel comfortable with our students, please let us know. It is very important that your needs are met first, and that you feel at ease with our entire staff.
Mona Ridhwán Ziems, Apprentice
A rug merchant's daughter, Mona was born and raised in the heart of the Southwest, in Santa Fe, New Mexico, where she grew up in a culturally diverse and eclectic community. After hearing the word "midwife" for the first time a passion was ignited, and she has been responding to that call ever since. It is Mona's sincere belief that the impact of birth extends beyond one moment, and in fact directly correlates to the spiritual, social, and emotional health of the family, thereby influencing the health of the community at large. One day Mona hopes to serve as a Midwife educator in an effort to raise up indigenous resources to promote sustainable women's wellness in communities around the world.
Beyond her love of all things connected to birth literally and metaphorically, she enjoys spending time with her sweet husband, reading, watching TV, and hanging out with her junior youth group.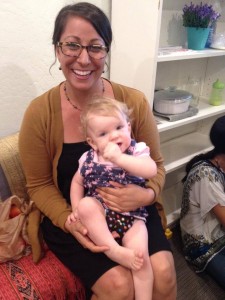 Fatima Muhammad, MPH, Apprentice
FATIMA MUHAMMAD, MPH has worked in maternal and child health for over 14 years. Her passion for women, children and babies began with the birth of her niece when Fatima was only 12 years old. Six years later she began her journey to becoming a doula, parent educator, community advocate and eventually a student midwife. Her work with families has guided her to serve both nationally at places like Casa de Nacimiento in El Paso, TX and as far as Atiak, Uganda, internationally. While apprenticing as a student midwife Fatima also works for a community based organization. There she assists numerous teens and families in their parenting practices. She also specifically assists African American women to have optimal birth outcomes through providing information, education and support through the "Birthing Project".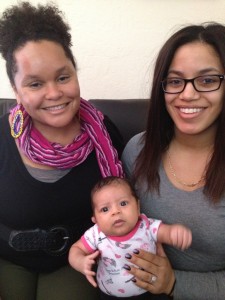 Malou Khalsa, Apprentice
I was born in 1989 and raised in the south of Germany in a small town. I fell in love with midwifery early on and after attending my first homebirth in Los Angeles in 2008. It was clear to me that I wanted to be a midwife and serve women, babies, and families. I went on to train as a Nurse in Filderstadt, Germany. Graduated in April 2013 and went on to Midwifery School in Tübingen Germany, at which I graduated in the summer of 2015. Since then my husband and I have traveled and moved to Phoenix Arizona.
Doing my midwife training in Germany I caught 40 babies from healthy mamas and assisted in 40 pathological births that needed intervention. Having had the hospital experience was a good and important one. It also inspired me to help give women the opportunity to birth in the comfort of their own home in a space where they can feel safe and happy. I love it when women can find their strength and be given the opportunity to express it completely.